Chiang Mai, Thailand
The Rose of Northern Thailand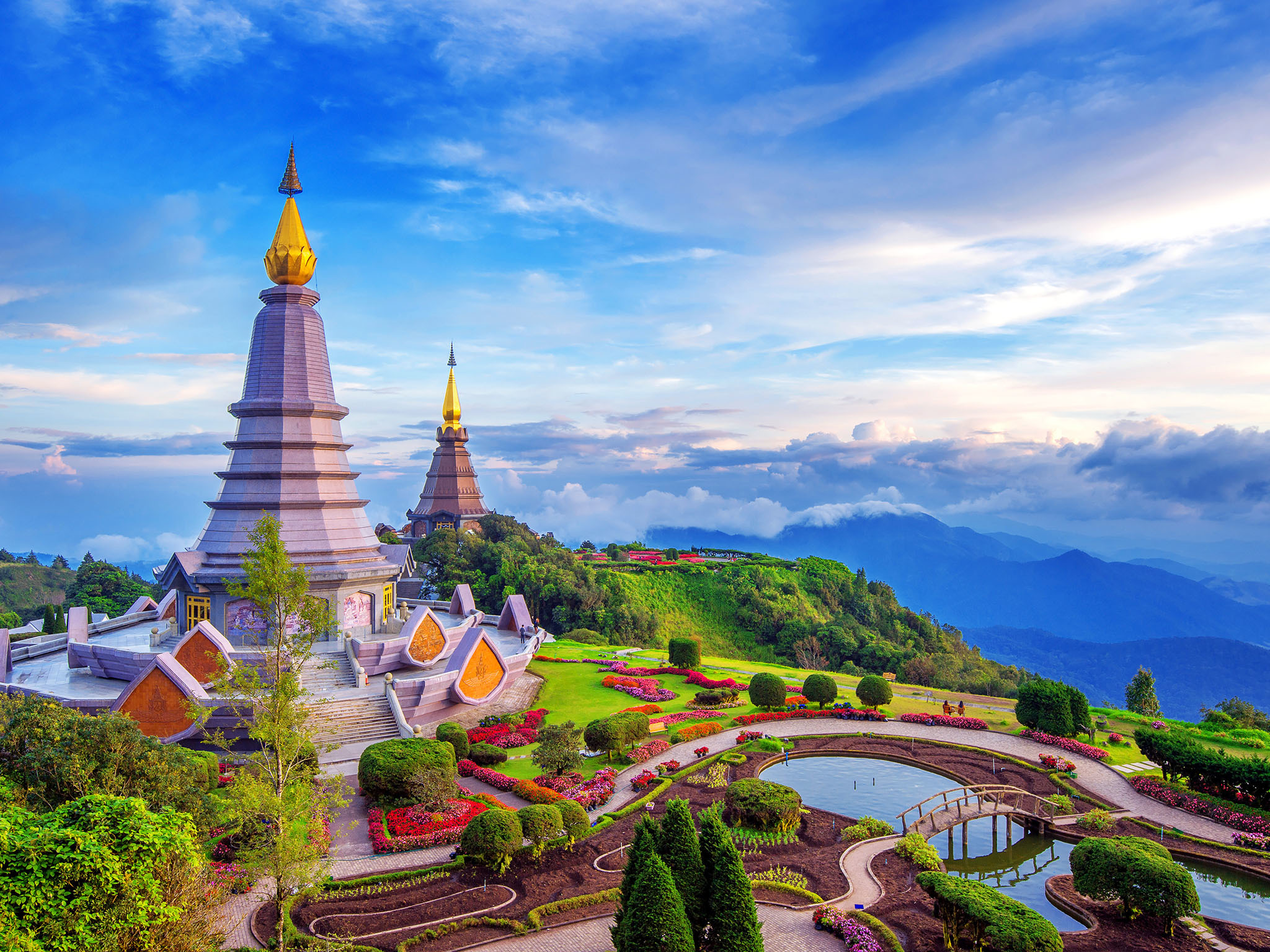 Chiang Mai
Chiang Mai is a land of misty mountains and colorful hill tribes, a playground for seasoned travelers, a paradise for shoppers, and a delight for adventurers. On a trip to Chiang Mai, the curious traveler can expand their horizons with Thai massage and cooking courses. Others will be bowled over by the variety of handicrafts and antiques. The wild child will find plenty of lively nightlife, and the epicure can indulge in wonderful cuisine. Despite its relatively small size, Chiang Mai truly has it all.
Located 700 km (435 miles) north of Bangkok in a verdant valley on the banks of the Ping River, Chiang Mai was founded in 1296 as the capital of the ancient Lanna Kingdom. Today it is a place where past and the present seamlessly merge with modern buildings standing side by side with venerable temples.

Visa
Visitors to Thailand must obtain a visa from one of the Thai diplomatic missions unless they come from a visa-exempt country or a country whose citizens are eligible to obtain visas on arrival. Please see more on www.mfa.go.th

Thailand visa policy map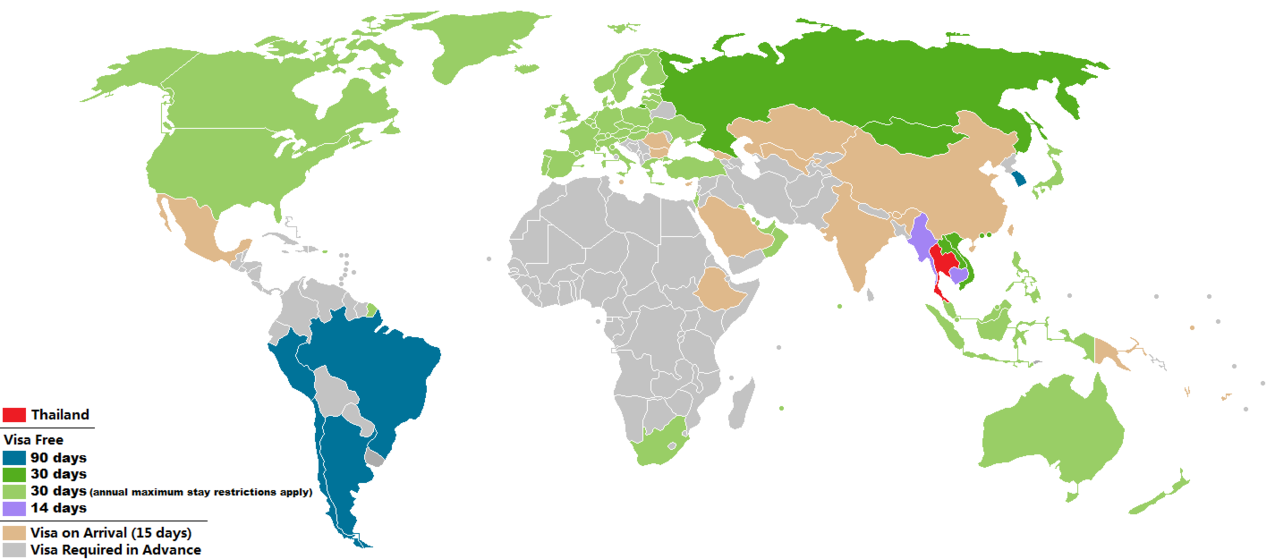 Currency (Baht/THB)
Baht is the official currency of Thailand. There is 20, 50, 100, 500, 1000 note. You can either withdraw cash from the local ATMs or go to any currency exchange shops. If you don't like to carry cash around, using credit card is a great way. Just make sure you have enough cash (1000 baht should be okay) to travel from the airport to your hotel.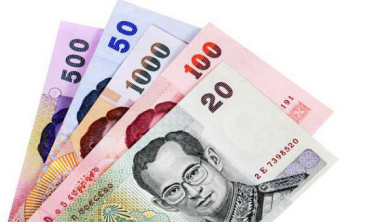 Climate

The climate of Chiang Mai is controlled by tropical monsoons and falls into three main seasons. The weather, like in most of Thailand, is typically hot and humid with temperatures often close to or above 30°C but also surprisingly cool in the mornings and late evenings. From June to late October, you can expect frequent rain and thundershowers.

Electrical Plugs in Chiang Mai
For Thailand there are three associated plug types, types A, B, and C. Plug type A is the plug which has two flat parallel pins, plug type B has two flat parallel pins and a grounding pin and plug type C has two round pins. Thailand operates on a 230V supply voltage and 50Hz.
Public Transport in Chiang Mai
With scenic views wherever you go, traveling in Chiang Mai is indeed part of the fun and joy. Getting around Chiang Mai is safe and cheap, it's a bit frustratingly lack of public transport, but plenty of other means of transport to see you arrive safely at your destination. Depending on your budget and the places you would like to go, we provide you the latest information and guides to get around Chiang Mai so that your visit to this beautiful city will be hassle-free and without any trouble.
1. Songthaew (pron: song-tail)
Songthaew (aka Road-Daeng, Red Taxi, or Red Truck) is the most common and preferred mode of local transportation in Chiang Mai. It's a converted pickup truck named after its two rows of seats (in the Thai language: songtaew). Riding a songthaew is the perfect way to meet local Thais. It is very easy to find songthaew in Chiang Mai either day or night all over the city. Simply wave one down the street (or approach a waiting driver) and tell the driver where you want to go. If it is along the general route or the driver is going that direction, ask the price and hop on. The fare is by the person. For only 30 baht during day time (after dark you may need to negotiate a little) you can get a songthaew going to anywhere and everywhere in the city, so long as you don't mind sharing your ride with the other passengers and pick up & drop off as they go.

2. Taxi
There is air-conditioned Taxi in Chiang Mai but their numbers are small and it is not easy to wave down. These taxis do not cruise the streets – they are waiting at the airport, railway station, bus station, malls, and hotels.
It is a good idea to ask your hotel to call a taxi for you and ask the driver for his phone number. Get one or two more taxi numbers in case he is not available. Taxi fare is by the meter and it costs around 100 to 200 bath per ride in the city. Most tourists will take a taxi to their hotel on arrival at Chiang Mai airport.
3. UBER and GRAB (ride-sharing app) in Chiang Mai

The Mobile ride-sharing app, UBER, and GRAB is probably the most convenient way (for public transport) to travel around Chiang Mai. In fact, the fare is often cheaper than a regular taxi service if you follow the latest COUPON code (which is so frequently available).
FYI, GRAB is a popular Southeast Asia's own version of UBER. If you are planning a long vacation in Southeast Asia, please install this app on your mobile phone as it will be extremely useful for your traveling experience in Thailand, Vietnam, Malaysia, Singapore, Indonesia, and The Philippines.
In fact, GRAB gives you the option to choose between a private car (GrabCar), a regular taxi cab (GrabTaxi), or even a Songthaew (Grab RodDaeng). If you book a taxi ride via GrabTaxi, there will be a small booking fee on top of the regular metered taxi fare.
Copyright ©www.apcams.org 2020-2021 All Rights Reserved.