Foreword: A Welcome Message
---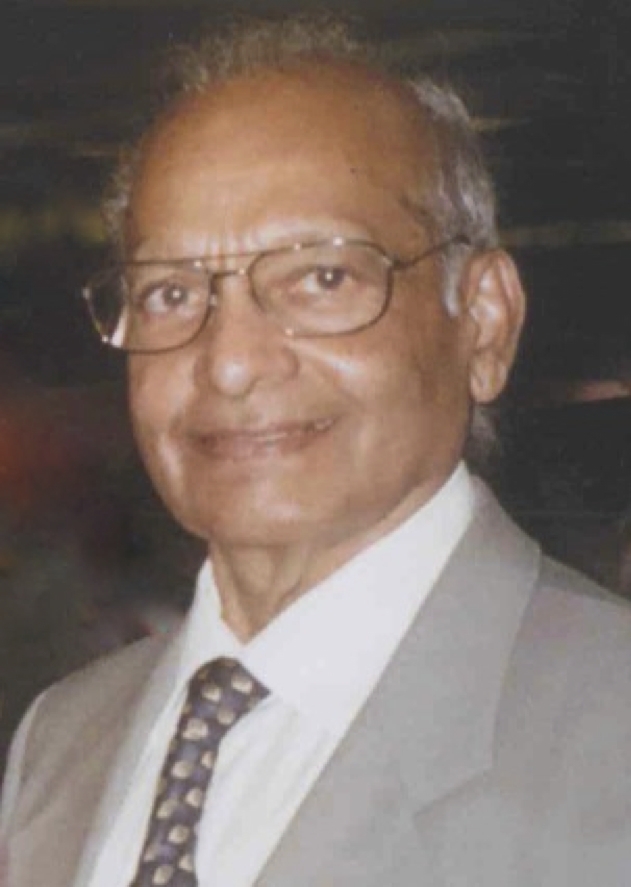 It gives me great pleasure to write this Foreword and Welcome Message for the participants of the 2022 Asia-Pacific Conference on Applied Mathemat-ics and Statistics (AMS 2022) in the city of Seoul, in South Korea on 20-22 February 2022. Indeed I am overwhelmed to see so many nice and noteworthy contributions by participants from all over the world in each of the previous conferences in this series.

Such general conferences as those under this series of international conferences on Applied Mathematics and Statistics bring together participants who share similar or overlapping research interests. The participants of AMS 2022 should take full advantage of this excellent opportunity to develop long-lasting professional friendship and research collaboration. We should also take this ex-cellent opportunity and advantage to also enjoy their visit to this beautiful city of Seoul in South Korea.
I wish each one of you every success in your professionally fruitful participa-tion in AMS 2022.
Hari Mohan Srivastava
Chair of the Conference: AMS 2022
E-Mail: harimsri@math.uvic.ca

Web Site: https://www.math.uvic.ca/~harimsri/
ORCID ID: https://orcid.org/0000-0002-9277-8092
Call for paper
---
Papers may address issues including, but not limited to the:
Actuarial Science

Algebraic Geometry

Algebraic Topology

Applied Information Economics

Applied Mathematics

Approximation Theory

Astrostatistics

Baysian Inference

Biostatistics

Business Statistics

Calculus of Variations

Category Theory

Chemometrics

Coding Theor

Group Theory and Generalizations


Homological Algebra

Image Processing

Information Fusion

Integral Equations

Integration Theory

Lattices, Algebraic Structures

Linear and Multilinear Algebra

Mathematical Biology

Mathematical Economics

Mathematical Physics

Matrix Theory

Measure Theory

Medical Statistics
Submission
---
Authors are invited to submit abstract/ full paper via online submission system or send to ams@iased.org

Paper Submission(Authors): Paper Template

Abstract Submission(Presenters): Abstract Template

The submitted abstract should contain a sufficient summary of the paper and outline of goals, results, and conclusion, including conveying sufficient understanding when reading in isolation from the paper

The Full Papers should contain an original research contribution. Papers that are too badly written so as to be understandable will be rejected, as well as the extensive self-plagiarism Papers.
*All submitted papers will go through a double-blind reviewing process by at least 3 reviewers drawn from the chairs of committees.

Publication
---
All accepted papers will be published in the digital conference proceedings which will send to be Indexed by all major citation databases such as Ei Compendex, SCOPUS, Google Scholar, CPCI, Cambridge Scientific Abstracts (CSA), Inspec, SCImago Journal & Country Rank (SJR), EBSCO, CrossRef, Thomson Reuters (WoS), etc.

A selection of papers will be chosen to be published in journals, Mathematics.

Reviewer Application
---
Peer review is the fundamental basis of the conference. Thanks to reviewers with a high level of expertise and an ability to be objective, fair, and insightful in their evaluation of manuscripts, will maintaining AMS conference with only high quality papers presented on the conference.
As the committee member, here are some rewards we offer:
Organize a tutorial with privilege
Certificates for completed reviews
Discount on publishing a paper in conference proceeding
Souvenirs and caterings offered on conference site
AMS is looking for researchers interested in helping on volunteer technical board. If you are interested in reviewing papers for AMS 2022, please send us your CV to ams@iased.org, your application will be process in 5 working days.
Online Participation
---
AMS organizing committee is keep monitoring the status of COVID-19 and its impact on gathering and travel. The participants safety and health are always our top priority, while we prefer an in-person conference for the maximum extent between participants, in addition to the onsite presentation, online presentation would be acceptable for our conference as well. if you would like to know more details, please contact our conference secretary at ams@iased.org

Listener Registration
---
Participants are welcome to attend the conference as a listener, without submitting a manuscript for review. Simply fill in the registration form and send to the conference email box ams@iased.org