Keynote Speaker I


Professor Maode MA
College of Engineering, Qatar University
Talk Title: Security Enhancements for 5G Wireless Networks
Abstract: Recently, the Fifth Generation (5G) wireless network becomes a major carrier for wireless communications that supports the Internet of everything and large-scale heterogeneous connections. Nowadays, the 5G wireless networks have been deployed in many countries in the world such as Qatar, where 5G commercial services are available to end-users. 5G wireless networks present some promising and advanced features. Since the introduction of the new techniques and new features makes 5G wireless networks facing several new security challenges, it is critical to design new security functionality to protect the operation of 5G wireless networks. The Third Generation Partnership Project (3GPP) has produced the Technical Specification TS 23.501 R16 to specify various functions of 5G wireless network with corresponding security mechanisms. Some other pioneering research works have enhanced the security mechanisms specified by the 3GPP. In this talk, I would like to summarize some followed-up research work with the aim to achieve a compromise between the security functionality and the performance of the 5G wireless networks. A series of proposed solutions targets at providing security protection with high efficiency in different kinds of network scenarios will be discussed.
Bio: Prof. Maode Ma, a Fellow of IET, received his Ph.D. degree from Department of Computer Science in Hong Kong University of Science and Technology in 1999. Now, Dr. Ma is a Research Professor in the College of Engineering at Qatar University. Before joining Qatar University, he has been a faculty member at Nanyang Technological University in Singapore for over 20 years. He has extensive research interests including network security and wireless networking. Dr. Ma has more than 450 international academic publications including more than 220 journal papers and over 230 conference papers. His publication has received near 7000 citations by Google Scholar. He has delivered over 80 keynote speeches and 10 tutorials at various international conferences. He currently serves as the Editor-in-Chief of International Journal of Computer and Communication Engineering and Journal of Communications. He also serves as a Senior Editor for IEEE Communications Surveys and Tutorials, and an Associate Editor for International Journal of Wireless Communications and Mobile Computing and International Journal of Communication Systems. Dr. Ma is a senior member of IEEE Communication Society and a member of ACM. He is now the Chair of the ACM, Singapore Chapter.
Speaker II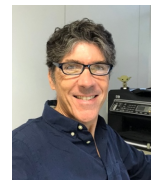 Prof. Lorenzo Pareschi
University of Ferrara, Italy
Talk Title: Stochastic particle methods for global optimization and applications to machine learning
Abstract: Many applications in machine learning and artificial intelligence require the solution of global optimization problems in high dimension. For such optimization problems, gradient-based methods have been dominating. Nevertheless, gradient-based methods have problems dealing with functions that have large noise or that are non-differentiable. Gradient-free stochastic particle methods represent a viable alternative in such circumstances. Among these, Consensus based optimization (CBO) methods, thanks to their rigorous mathematical foundation, have attracted a lot of interest recently from the scientific community. Roughly speaking, they belong to the family of individual-based methods that are inspired by self-organized dynamics built on alignment and stochastic exploration. Together with their mathematical formulation we will discuss the relation to other metaheuristics like the well-known particle swarm optimization (PSO). We also consider recent extensions to the constrained and the multi-objective cases, in particular the situation where the optimization process is restricted to manifolds. Some applications to machine learning problems and rigorous results regarding the mean-field limit and the convergence of the methods to the global minimum are presented.
Bio: Lorenzo Pareschi is Professor of Numerical Analysis at the Department of Mathematics and Computer Science, University of Ferrara, Italy. He received his Ph.D. in Mathematics from the University of Bologna, Italy, and subsequently held visiting professorships at the Georgia Institute of Technology, Atlanta, USA, the University of Wisconsin-Madison, USA, the University of Orléans, France, and the University of Toulouse, France. He was awarded as Nelder Fellow at the Imperial College, London, UK, in 2015, and John von Neumann Professor at the Technical University of Munich, Germany, in 2019. He is currently member of the steering committee of the Italian Society for Industrial and Applied Mathematics (SIMAI), and member of the Committee for Applications and Interdisciplinary Relations (CAIR) of the European Mathematical Society (EMS). His research interests include multiscale modeling and numerical methods for phenomena described by nonlinear time-dependent partial differential equations. He served as associate editor for several international journals among which Multiscale Modeling and Simulation, and SIAM Journal on Scientific Computing. The results of his research activity are reported in more than 160 scientific publications and 5 books. More information can be found at his personal web page: http:/www.lorenzopareschi.it
Keynote Speaker III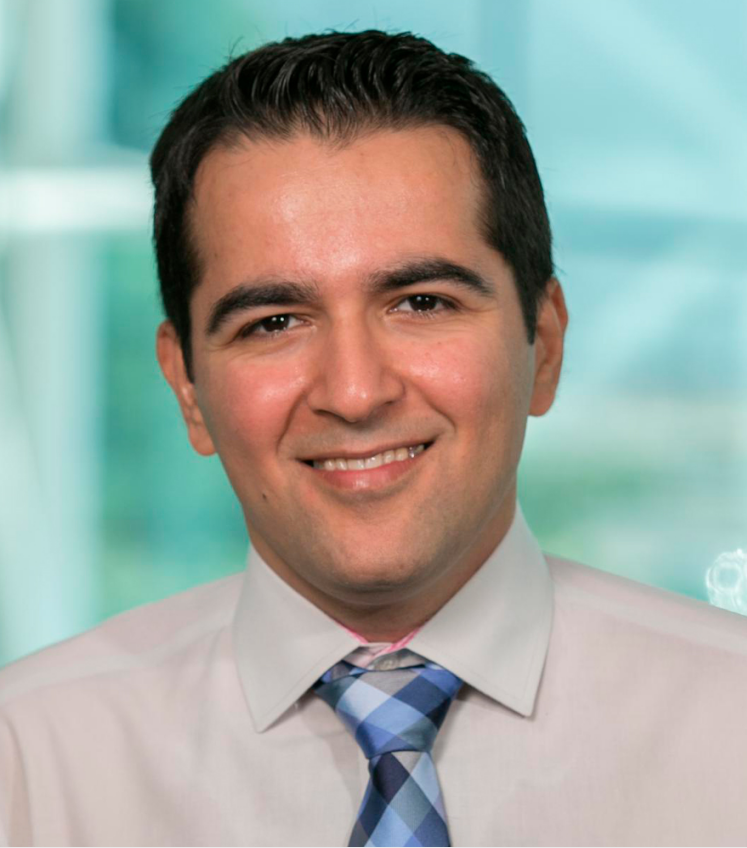 Professor Amir H Gandomi
The University of Technology Sydney, Australia
Talk Title: EVOLUTIONARY (BIG) DATA MINING
Abstract: Evolutionary computation (EC) has been widely used during the last two decades and has remained a highly-researched topic, especially for complex real-world problems. The EC techniques are a subset of artificial intelligence, but they are slightly different from the classical methods in the sense that the intelligence of EC comes from biological systems or nature in general. The efficiency of EC is due to their significant ability to imitate the best features of nature which have evolved by natural selection over millions of years. The central theme of this presentation is about EC techniques and their application to civil structures and infrastructures. On this basis, the presentation I about an evolutionary approach called genetic programming for data mining. Applied evolutionary computing in data mining field will be presented, and then their new advances will be mentioned such as big data mining. Here, some of my studies on big data mining and modeling using EC and genetic programming, in particular, will be presented. As a case study, EC application in one structural health monitoring problem, inverse identification, will be introduced. And then, the application of EC for response modeling of a new structural system under seismic loads will be explained in detail to demonstrate the applicability of these algorithms on a complex real-world problem.
Bio: Amir H. Gandomi is a Professor of Data Science at the Faculty of Engineering & Information Technology, University of Technology Sydney. Prior to joining UTS, Prof. Gandomi was an Assistant Professor at the School of Business, Stevens Institute of Technology, USA and a distinguished research fellow in BEACON center, Michigan State University, USA. Prof. Gandomi has published over one hundred and seventy journal papers and seven books which collectively have been cited more than 15,000 times (H-index = 57). He has been named as one of the most influential scientific mind and Highly Cited Researcher (top 1%) for three consecutive years, 2017 to 2019. He also ranked 18th in GP bibliography among more than 12,000 researchers. He has served as associate editor, editor and guest editor in several prestigious journals such as AE of SWEVO, IEEE TBD, and IEEE IoTJ. Prof Gandomi is active in delivering keynote and invited talks. His research interests are global optimisation and (big) data mining using machine learning and evolutionary computations in particular.